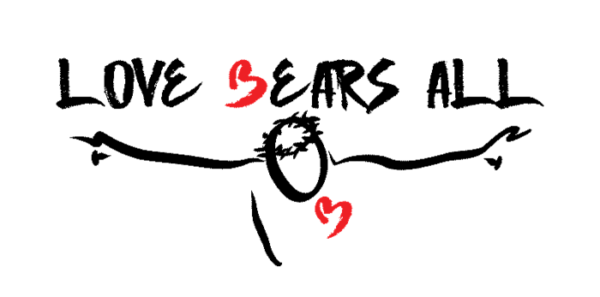 Dear Friends and Family,
I/we need your prayers. Our ministry, Love Bears All, Inc. needs your prayers. I was just informed by our Treasurer that we are now in the "Emergency" zone financially as a ministry. We have been operating for the last several months in the "Danger" zone, due to COVID-19 (which means we were below budget and at risk). The "Emergency" zone means we are now way below budget on our revenue and we are in dire need of immediate support or we risk closure.
I am asking you to pray for God's supernatural provision. I am asking for you to share this prayer need with your friends, families and churches and ask people to give generously from their blessing into our need. We have only had an increase over the last five months in clients who are experiencing crisis and need our help, but we have only seen a decrease in the giving toward these needs. Now, we are at risk of having to close our doors and not be able to help anyone at all.
We know and believe that God is our Provider, He is our Hope. We trust in Him and we move everyday in the Holy Spirit to minister to those in need, to the last and the least, to the people in crisis. Today, it is heavy on my heart and I am humbled to have to ask for you to pray and to give as you can. Things look grim for us right now, but, in our weakness, He is strong. In our lack, He shows His great provision. In the dark, He reveals His light. In dire circumstances, He is our HOPE.
If you feel led to do so, the best way to give (where your entire gift is received without any fees) is through the Zelle app to 720-447-7963, or you can donate here.
Thank you.
Bear Deardorff, President/CEO
Love Bears All, Inc.
303-883-5899 (Direct)
info@lovebearsall.org
www.lovebearsall.org
*Love Bears All, Inc. is a Board operated 501(c)(3) nonprofit Christian charitable organization registered with the State of Colorado and approved by GuideStar with open financial accountability and a financial transparency policy. Any Donor to Love Bears All, Inc. has immediate access to our financial books and the right to know how we operate and how funds are used. If you donate funds or material possessions and would like any information on our financial books, please send an email with your specific accountability request to accounting@lovebearsall.org and we will accommodate your request as quickly as possible. NOTE: Client privacy is always maintained and no names or addresses of Clients are revealed in our financial records for public viewing. Thank you.