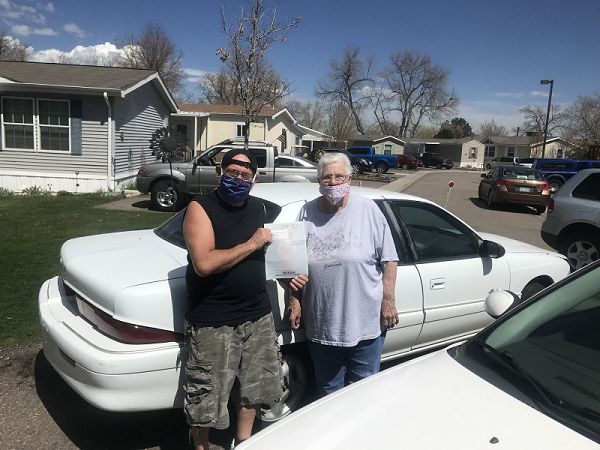 A huge heart-felt THANK YOU to Miss Elaine for her recent automobile donation. It is a huge blessing to our recipient, Don, who has been living in a friend's basement while out of work and looking for a new job. Praise God, he recently found a new job and he is very excited. He can now get to and from that job, the store, his church and do all the ministry work he does so faithfully.
Miss Elaine was so kind to donate the car to Love Bears All, even though she was at first hesitant because it was not running perfectly well. When she called us, she noted that the car had some oil leaking and a tire with a constant leak. She was concerned that these issues would mean that the car was not worth donating to Love Bears All. Well, God does some amazing things. At the same time she was looking to donate a car, we had a need come in for a car from a very nice man named Don. Don just happens to be a skilled auto mechanic and he will be able to get this car up and running at its best in no time, so the issues she was concerned about will not be an issue anymore.
If YOU have a car, van or truck to donate, call us at 303-883-5899 and we will get it to someone who needs it or put it to use serving the Kingdom of God.