Today, Love Bears All Volunteers were blessed to be able to move in a new resident, Miss Kathy, who has relocated to one of the Adult Communities we serve.  She is a former resident of Nebraska and is moving back to the Denver area to be closer to family.  We received the request for help as she is unable to move all of the items from her U-Haul by herself before the time it is required to be returned to them and she cannot afford to extend the rental.  Her rental needs to be back by noon today, she said – so, LBA Volunteers had to kick it into high gear!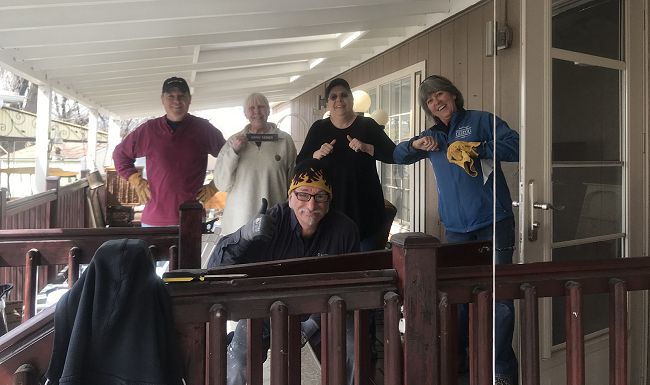 So, all of the super LBA Volunteers who showed up (most pictured below) unloaded a 24' moving van packed to the gills and, in just under 2 hours, had every piece of furniture, every box and lots of love packed into Miss Kathy's house and the moving van on its way back to the rental yard with time to spare.
Miss Kathy was blessed and so were all of us!  It was truly a time of fun and fellowship, along with some very good physical exercise.  So, to all of the Love Bears All Volunteers who gave of their morning and their muscles, a hearty THANK YOU!  You all are truly a huge blessing to serve our Lord and our neighbors with.